Affiliates
We use the latest techniques/technologies. The following are links to the companies whose products we utilize:
Noonan Family Swim School, Inc. provides parents and children with fundamental swim knowledge in a safe and loving environment. Often our students experience a class environment for the first time. Our well-trained staff understands the anxiety that is associated with learning to swim for the first time. We assess each child's swimming ability to develop a program that suits his/her personality and aquatic needs. We not only teach aquatic excellence, but also a passion for learning that lasts a lifetime. Noonan Family Swim School, Inc. provides a positive, fun experience your child will always remember. Teaching children to swim at an early age builds confidence, self-esteem and increases motor skill development. This early exposure will help them to be more successful throughout their lives.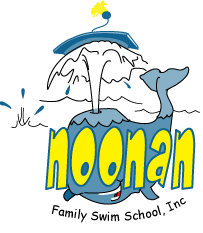 www.noonanfamilyswimschool.com
---
Activ8 Athleticism is a sports performance and adult fitness company. The 8 pillars of athleticism is their guide to design to create functional, performance based workouts for athletes of any age and ability. Their programs are personalized and focus on maximizing the athletic potential of each client.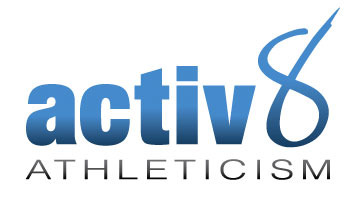 ---
San Diego Sockers – ProActive is proud to announce our fouth year as the San Diego Sockers sole physical therapy clinic. The Sockers are 14 time indoor champions and have won four consecutive championships. The proudest franchise in the sport of indoor soccer, the Sockers returned to action in 2009 after a five-year hiatus thanks to the leadership and inspiration of local businessmen David Pike, Carl Savoia and Phil Salvagio. It was one thing to bring back the Sockers name, but these men knew the real work would be in restoring the Sockers' dynastic domination of their sport. Salvagio, a former Sockers goalie and the team's head coach, carefully crafted a combination of rising young talent and the veteran leadership to guide and train the team.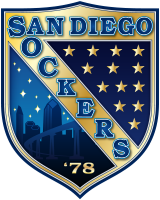 ---
Graston – The Graston Technique offers a patented form of instrument-assisted soft tissue mobilization that enables clinicians to effectively detect and treat scar tissue and restrictions that affect normal function. The technique resolves 87% or more of all conditions treated. The tools are used in universities and hospital based programs, as well as, the NFL, NBA, NHL, and Major League Baseball.

---
Game Ready – Recovering from an injury or surgery? Do what professional athletes are doing. Get Game Ready™. RICE (Rest, Ice, Compression, Elevation) is a proven standard in treating acute and chronic injury and assisting in orthopedic surgery rehabilitation. Game Ready simplifies the two most difficult-to-manage aspects of the RICE regimen by delivering adjustable cold therapy and intermittent compression to most major joints in one easy-to-use system—traditional methods can't compete. Want to get off the sidelines? Get combined cryotherapy and active compression plus comfortable, form-fitting anatomic wraps.

---
SportKat by Korebalance (located at our Carlsbad facility) – The SportKat is a fully integrated computerized balance training system. The software is pre-installed, and includes the Linux Operating System. Balance assessment and training modules are augmented by 3D software games for added patient compliance.

---
Kinesio Tape – For over 25 years Kinesio® has provided the comfort and stability you have grown to love. Kinesio® Tex Gold™ offers your patient a gentle approach to their rehabilitative needs. With the overwhelming success and exposure since this years games in Beijing, now is your chance to experience what hundreds of athletes and thousands of practitioners from around the world are considering the rehabilitative and enhancement too. For all ages and activities.

---
Chatanooga – The manufacturer of our Ultrasound, Electric Stimulation Unit and Traction Unit

---
BTE – ProActive is the leading provider of Functional Capacity Evaluations in San Diego County and utilizes the BTE technologies. For more than 25 years, BTE Technologies Inc. has been the leading provider of advanced solutions for testing and rehabilitation. Today, BTE maintains this leadership role with new innovation in technology and new options for managing impact and outcomes of injury and disability.

---
PTPN – PTPN is America's first and largest network of independent rehabilitation providers. Established in 1985, PTPN has built a track record for delivering comprehensive, cost-effective and high quality outpatient rehabilitation services. ProActive is a credentialed and approved member.

---
American Medical Association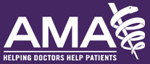 ---
American Physical Therapy Association

---
Web MD

---
Trainer RX

Trainer Rx is a HIPAA compliant web app that provides solutions for healthcare providers who treat musculoskeletal injury. Trainer Rx's rehabilitation and recovery pathways provide our patients with step-by-step guidance on the road from injury to recovery. Trainer Rx saves time, keeps our patients motivated and increases the potential for optimal long-term recovery.