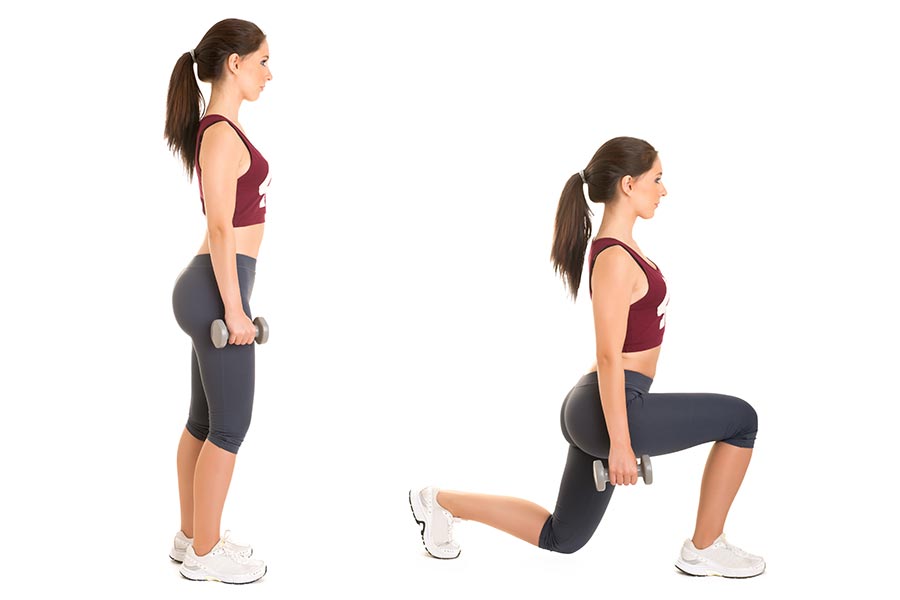 Pain is an alert that the body is not working optimally, and it should be addressed.  People tend to want to work through pain while exercising or to get things done around the house; however, this can lead to injury.  It is best to address the issues causing pain immediately and fix them so that we can avoid long term issues.  When muscles are tight or weak, or joints are stiff or unstable, the body does not work at its best.  It automatically compensates by using different muscles or poor alignment to get the job done.  Muscle tightness and weakness are results of how they are being used day to day.
It is always important to work out with good form and posture.  In the beginning, poor form may feel more comfortable and easy because our body has gotten used to it, but in the long run, it is not efficient.  When poor habits are formed, you are at risk for injury.  To build strength and endurance, it is important to stress the muscles.  It is expected for muscles to fatigue in the area you are working. However, if you start to feel pain or tightness in other areas that you are not intending to work, then you are probably doing something wrong.  If pain occurs at the beginning of an exercise, you should look at posture and try to correct it.  If pain occurs towards the end of a set, you have probably fatigued and are starting to compensate. At that point, it is best to stop.
There are so many great benefits to exercising; just remember to always listen to your body!