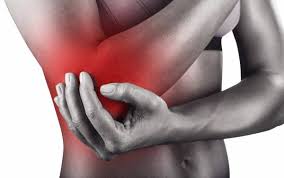 Lateral epicondylitis, commonly known as tennis elbow, is often a result of overuse. Computing and using the mouse, stirring food in a pot, lifting heavy objects repeatedly, turning a screw driver, and playing tennis are common causes of pain felt on the outside of the elbow.
The muscle that is involved, the extensor carpi ulnaris, becomes inflamed and irritated with overuse. In extreme cases, the muscle will tear or peel off of its bony attachment.
One of the most important ways to improve the condition is to change the behavior that is causing it.
Ergonomic assessment of the computer work station, eliminating or modifying activities that irritate the condition, and rest from the activity are generally the first steps to recovery. A physical therapy evaluation can be an appropriate way to assess pain in the elbow.  The physical therapist starts with a comprehensive evaluation of the painful area and the surrounding body parts (trunk, shoulder, and wrist) that may be influencing and affecting the elbow. Assessing the patient's posture and the manner in which the patient uses their body (biomechanical assessment) will often give the therapist an idea of how to solve the elbow pain. There is rarely one problem with one solution. Often, the patient has a variety of issues that are contributing to the breakdown of the elbow. Poor sitting posture and computer ergonomics, weakness of the upper and lower trunk muscles, impaired muscle strength, and flexibility imbalances can all contribute to the symptom of elbow pain.
It is important to address these issues soon after the onset of symptoms. People are frequently hoping the condition will improve spontaneously. The longer the period between the onset of symptoms and treatment can significantly impact the healing process. The muscle/tendon that is irritated will change over time, becoming unhealthy. Good blood circulation to the elbow is essential in the healing process. Poor blood flow will hinder healing. Excessive alcohol consumption or tobacco use reduces blood flow to all body parts, and a sedentary lifestyle can have the same effect. Conversely, improving blood flow facilitates healing. Physical therapy treatments such as exercise, massage, stretching, and electrical modalities improve blood flow and will facilitate healing.
Sufferers of tennis elbow should make an appointment to see a physical therapist to receive a thorough and comprehensive evaluation and begin treatment so that the healing can begin.